Welcome to the Dark and Darker Spells List overview page. On this page you will find all the available Spells in DnD. Have you found any errors or want to give feedback? Please report in our community Discord in the feedback channel.  
There are plenty of Spells available in Dark and Darker. However, they are only usable by very few of the classes. Namely the Wizard and the Cleric. If you are playing one of these classes navigate to the Class screen in the menu and then select Spell to get into the Spells selection.
To be able to use Spells you will have to equip the Spell Memory book. Once you equipped it you can select spells that you want to use in the next playthrough.
Each Spell has a different tier. Higher tier Spells cost more. That means you could slot two powerful high-tier Spells, but then couldn't slot any other Spells anymore. Or you take a more balanced approach and slot more lower-tier Spells. You can increase the cost limit by increasing the characters' Spell Memory. This can be done by increasing your attribute Knowledge or items that give spell capacity for example.
Spells have limited uses. That means after casting a Spell for a few times you won't be able to use it anymore. If you play a Wizard you can use the skill Meditation to recharge spells.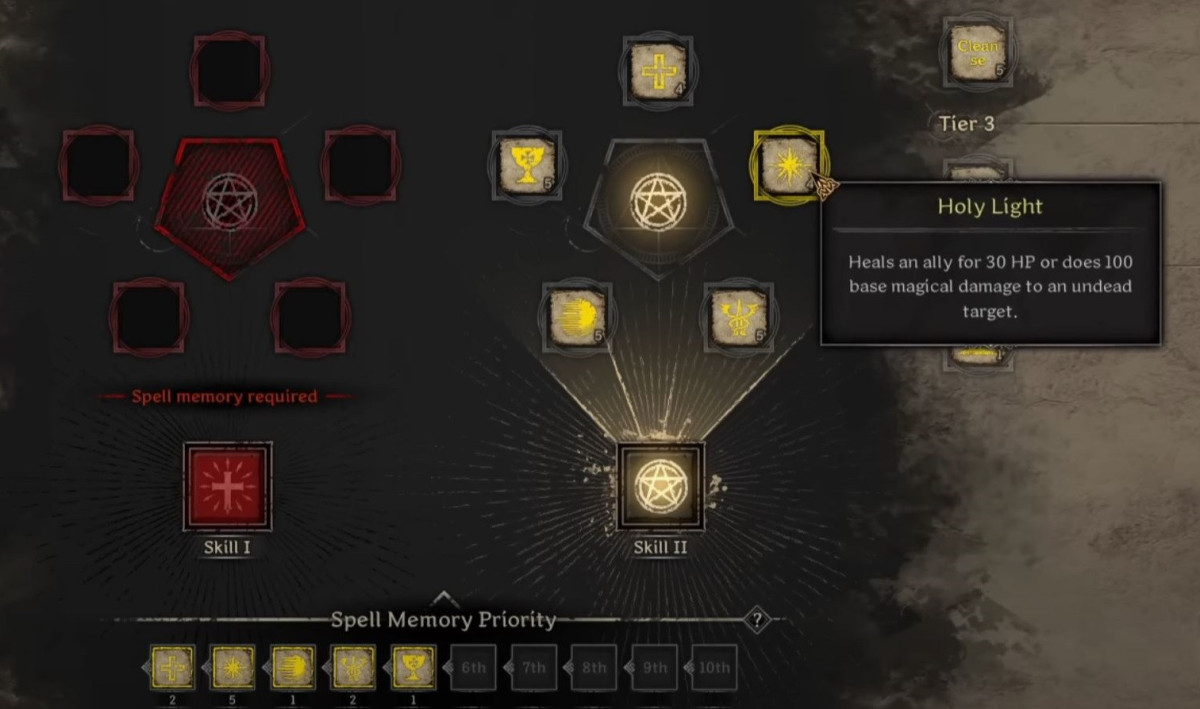 Spells in Dark and Darker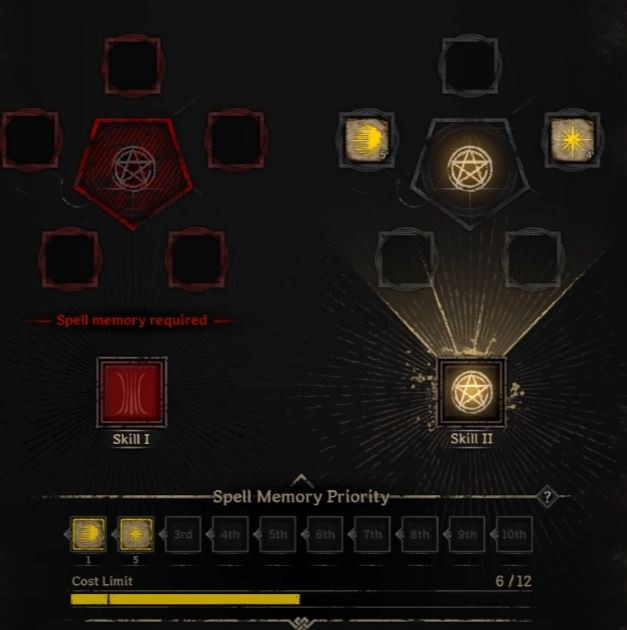 Cost indicator at the bottom for Spells in Dark and Darker
You can also slot two Spell Memory books. However, keep in mind that the cost limit will stay the same. This is only really useful if you have a very high cost limit. otherwise you won't be able to use additional spells anyway.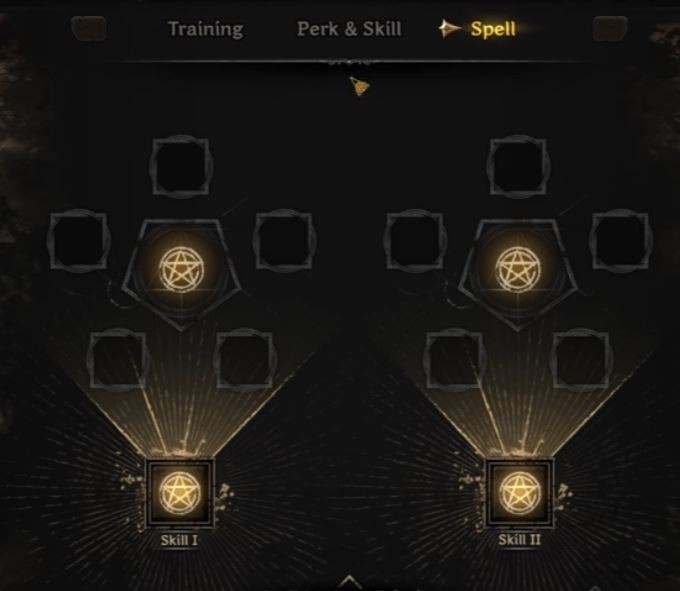 Using two Spell Memory Books in Dark and Darker