Welcome to the Dark and Darker Skills List overview page. On this page you will find all the available Skills in DnD. Have you found any errors or want to give feedback? Please report in our community Discord in the feedback channel.  
Skills are used by all classes in Dark and Darker. Every character can equip two skills. A class has more skills available than it can actively slot on a character. Therefore you have to make a choice and pick the two that suit you best.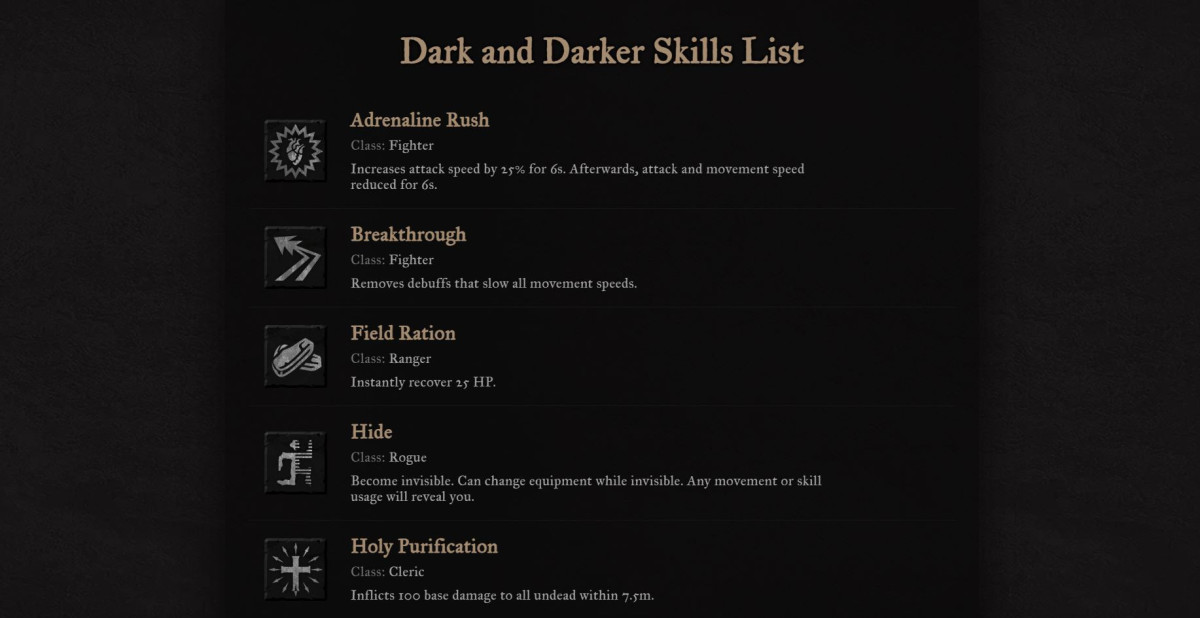 Dark and Darker Skills for all Classes
You can view the Community Builds if you want to get an idea of a build that other players use. That might make it easier to slot the correct skills, especially when you are new to Dark and Darker.