Welcome to the overview page for the Warlock Class in Dark and Darker (DnD). The Warlock is a brooding manipulator of dark magic. They sacrifice their life force to call upon unknown forces of pain and evil. A worthy adversary proficient in both magic and weapon mastery.
+ Cast curses to delibilitate targets.
+ Access to multiple phyiscal weapons.
- Uses health when casting spells.
- Consuming too much health causes death.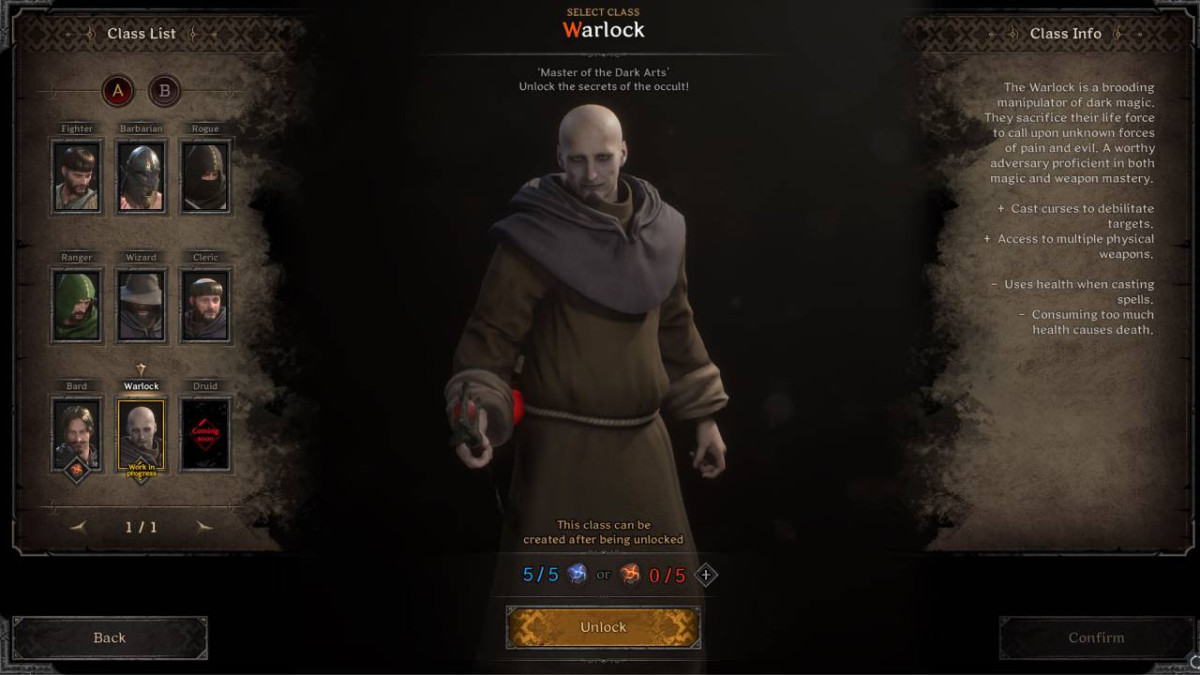 Warlock class in Dark and Darker